Howard Cannon Bio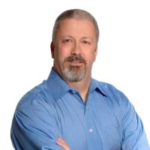 Howard Cannon's distinguished career in the restaurant industry began more than 40 years ago in 1978, and since then he has become one of the most sought-after forensic experts with an impressive 300+ cases and several hundred pre-litigation matters. From judges to juries, personal injury lawyers across America have called on his unbiased expertise when their client's well-being is at risk due to incidents occurring inside a restaurant or bar. His reputed testimony makes him a valuable asset both in courtrooms as well as behind closed doors for defense lawyers.
Mr. Cannon has appeared regularly in both state and federal courts, offering his expertise as a restaurant expert witness to assist the parties involved in legal cases. He has worked on cases of all sizes, ranging from small claims issues to high-level lawsuits involving serious injuries or fatalities. He is well-versed in the duties and responsibilities of both servers and owners, as well as the importance of upholding safety regulations. As an expert witness, he is respected for his comprehensive knowledge of the restaurant industry, his attention to detail, and his fair assessment of cases.
In addition to providing restaurant expert witness services, Mr. Cannon has also been involved in many complex forensic investigations involving restaurants and bars. He is highly experienced at analyzing incident scenes for evidence and determining cause-and-effect relationships related to accidents or other incidents occurring on the premises
Mr. Cannon's experience has made him particularly adept at identifying issues within a food service establishment that can lead to potential liability or negligence cases. Furthermore, Mr. Cannon is a sought-after consultant on matters related to restaurant safety and risk management. He offers his expertise as both an investigator and witness in restaurant liability cases, often giving critical testimony that can make all the difference in the outcome of a case.
Howard Cannon is a renowned expert in the restaurant industry, having authored multiple successful books and been featured on major national television shows such as The Dr. Oz Show, Live with Anderson Cooper, Hotel Impossible, Travel Channel, CBS, and Fox. His extensive background in the restaurateur industry is evidenced by publications of several books (The Complete Idiot's Guide to Starting Your Own Restaurant©(2001) & The Complete Idiot's Guide to Starting a Restaurant ©—second edition (2005)) available across dozens of countries around the world. Mr. Cannon has given many seminars throughout his career as well as been published by numerous newspapers and magazines across the globe; all of which have contributed to making him an authoritative presence for everything related to restaurants.
Howard is the CEO of Restaurant Operations Institute, Inc., as well as several other prominent restaurant brands, including Restaurant Expert Witness.
Restaurant Consultant & Expert Witness Specialties & Experience
General Specialties: Restaurant, Bar, and Food Service Industry
Specialty Focus Areas:
Slip, Trip & Fall
OSHA
Restaurant Safety Expert
Restaurant Litigation Support
Dram Shop & Alcohol Services
Food Safety Expert
Hospitality Expert Witness
Food Contamination
Premises Liability
Restaurant Business
Employment
Security
Operations
Standards
Failure Analysis
And more!
Education
University of Wisconsin system; Master's in Business Administration, Hamilton University; B.S., Business Administration, Hamilton University
Years in Practice
35+
Number of Times Deposed/Testified
20+
Profession Certifications, Seminars & Memberships
Occupational Safety and Health Administration Act – Federal Certification # 2301944
American College of Forensic Examiners – member
Hazard Analysis & Critical Control Points Manager Certification (HACCP)
The National Environmental Health Association Certification
Occupational Safety and Health Administration Act – Federal Certification with 29 CFR 1910 OSHA

Inspections, Citations, and Penalties OSHA
Walking and Working Surfaces OSHA
Means of Egress and Fire Protection OSHA
Flammable and Combustible Liquids OSHA
Fire Prevention and Protection OSHA
Machine Guarding and Material Handling OSHA
Hazard Communication OSHA
Industrial Hygiene and Blood-borne Pathogens OSHA
Health and Safety Programs

Professional Commercial Mediation and Conflict Resolution Certification
Washington State University Hotel Restaurant Division seminars
Anthony Robbins – Awaken the Giant from Within
Dale Carnegie

How to Win Friends and Influence People
Leadership and Communication

ServSafe and Food Safety Training TIPS On-premise Alcohol Training 2.0
National Restaurant Association Member
Expert Witness Services – Additional Information
More about Restaurant Expert Witness – Howard Cannon:
Howard Cannon has been a force in the restaurant industry since 1978, when he began his career by washing dishes at an eatery in Boaz, Wisconsin. Over the years he's held nearly every possible role – from dishwasher to CEO – and achieved international renown for it. His books have appeared on shelves spanning 76 countries while articles penned by him can be found everywhere; media appearances and speeches delivered offer further testament that his expertise is sought after worldwide. He's had exposure working with established chains as well renowned independents alike throughout decades of experience across numerous markets globally. It comes as no surprise then that today Mr. Cannon stands tall among peers universally recognized as one of modern dining's foremost experts!
He is the CEO of Restaurant Operations Institute, Inc., as well as several other highly-prominent restaurant brands, including, Restaurant Expert Witness.  Since Howard's humble beginnings in 1978, he has completed projects of all types and sizes, in concepts ranging from fast food to fine dining, for corporate giants and Fortune 500 firms to single-unit independent operators.  He has worked in every state of the United States and in several markets internationally, including, Canada, Mexico, England, France, Asia, the Philippines, Haiti, and others.
Howard has spoken at many restaurant industry events, corporate gatherings, culinary institutes, universities, and high schools across the country and around the world. Through the use of passion, humor, memorable analogies, industry know how, and storytelling, he has created original, engaging and educational content unlike any other.  Consider attending one of Howard Cannon's Signature Seminars.  His unique and memorable content will help you learn, grow, and feel challenged and inspired.  His "no-holds barred" approach will make your seminar experience inspirational, demanding, memorable, and results oriented.
If you have an interest in getting to know Howard, his company, his brands, and his life's work in restaurants in greater detail, feel free to contact our corporate office and request a complete and up-to-date bio & CV.  Whether you read one of his books or articles, attend one of his speeches or seminars, or allow him the opportunity to assist you with making your restaurant dream become a reality, you will be inspired; and, he will leave you with a wonderful new perspective on restaurants and the restaurant industry.
If you're looking for Restaurant, Bar or Hospitality industry expert witness, call:  800.300.5764 to request an updated copy of Howard's CV.